SET UP YOUR CUTTER
Once the EasyCut Pro (originally EasySignCut Pro) program opens we first have to specify which cutting machine you will be using. From the Cutter menu select My Cutter > Manage Cutters.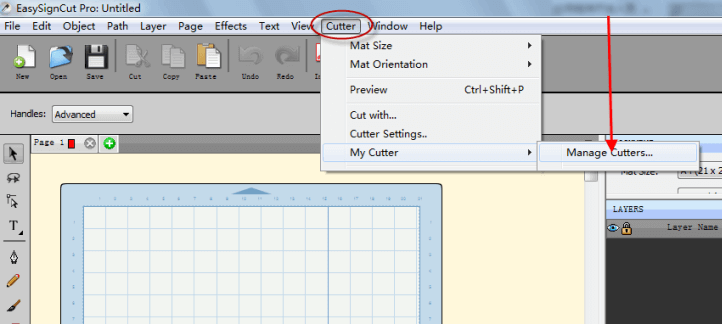 From the Company/Brand drop-down menu select a brand of your machine. From the Model drop-down menu select a model of machine and then click Add to list. Note: If your cutting plotter is not listed, Please try to add the Plotter Generic option.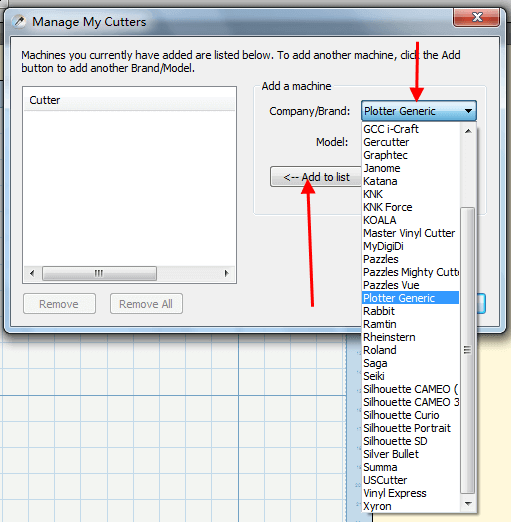 You should now see your cutting machine in the Cutter list on the left. click the Done button.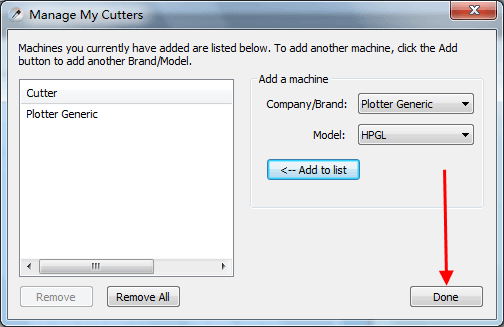 Create or import your own design and then click the Cut button.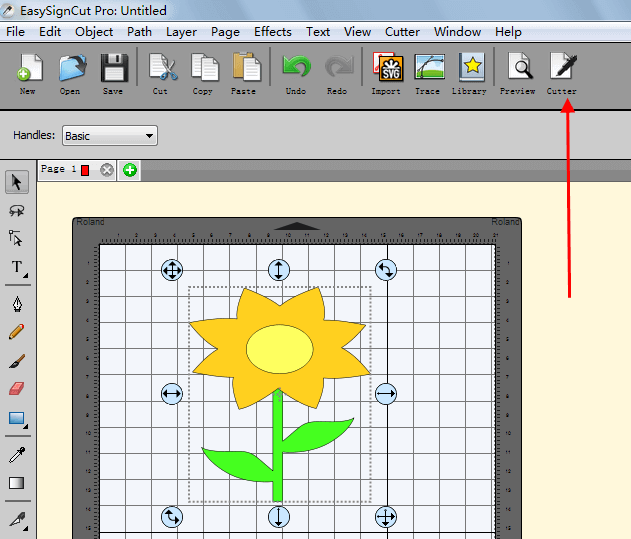 Verify the settings on the Cut Settings window. Here, you can choose the number of copies you wish to cut out, do a test cut to check cutter speed and cutting pressure. At Output Port, you choose what port EasyCut Pro will use to send data to your cutting plotter. When you are ready to cut your design click the Cut button.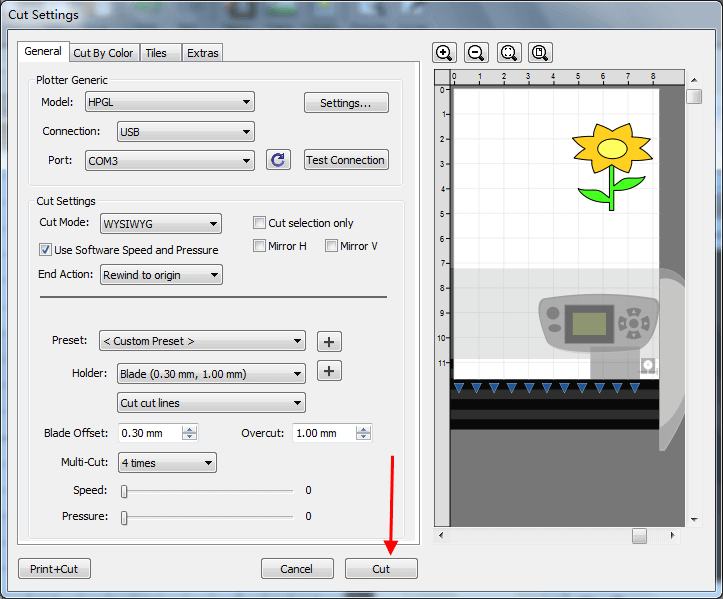 If you have any trouble or questions do not hesitate to contact our support team via email at support@easycutpro.com.